Caring for your employees is essential to creating a positive company culture. That's why providing high-quality healthcare is so important! Employees' needs are validated when their employer designs a well-rounded company health benefits package. Considering industry norms and trends helps employers make a data-based decision about how to best serve employees. Let's evaluate how to design the right health benefits package for your industry and your people.
Does industry affect your company's health benefits?
If you're looking for the best health benefits for your industry, look no further! Our Member Data determined the following health benefits selection among different industries.
As you can see, Marketplace plans serve as an excellent choice for various industries and provide an opportunity to take advantage of Advanced Premium Tax Credits. By utilizing these tax credits, employees have access to affordable and high-quality individual insurance plans. The popularity of the other plan options vary by industry. Differing employee selections are attributed to what employees want and need from their healthcare coverage.
What plan options should be considered when you design company health benefits?
There is an individual health insurance plan for everyone and every industry! And no one knows your people better than you do. Keeping your team's best interest in mind and observing the following suggestions can help you effortlessly design your company's health benefits package. It's time to discover why different plan options are best for specific industries!
Medicare
Utilizing Medicare is an excellent option for individuals within higher education. This coverage is crucial for tenured faculty, as it provides the support and improved benefits that are needed in this industry. Remember, Medicare is only available for individuals 65 or older and those with specific health conditions.
Sharing programs
According to industry trends, sharing programs are regularly adopted by Christian employers. Sharing programs pool members' money together and use it to "share" the group's medical bill costs. Churches love the affordability and faith-based approach of these programs. Although pre-existing conditions are not covered, sharing programs are a great fit for healthy individuals and families.
Off Exchange plans
If you're a decision-maker at a small business, off exchange plans may be the right choice for you! Higher wage earners in small businesses benefit from private off-exchange plans due to similar or improved coverage at a lower cost. This serves as an alternative to purchasing individual health insurance directly from a carrier.
Medicaid/CHIP
Medicaid or CHIP (Children's Health Insurance Program) options provide the potential eligibility of IRS "housing allowances" for church employees. These allowances lead to a lower adjusted gross income (AGI) on their annual tax returns. Most importantly, they provide Medicaid/CHIP access at low or no-cost. But the benefits don't stop there! Employees' coverage also dramatically improves while decreasing their overall exposure.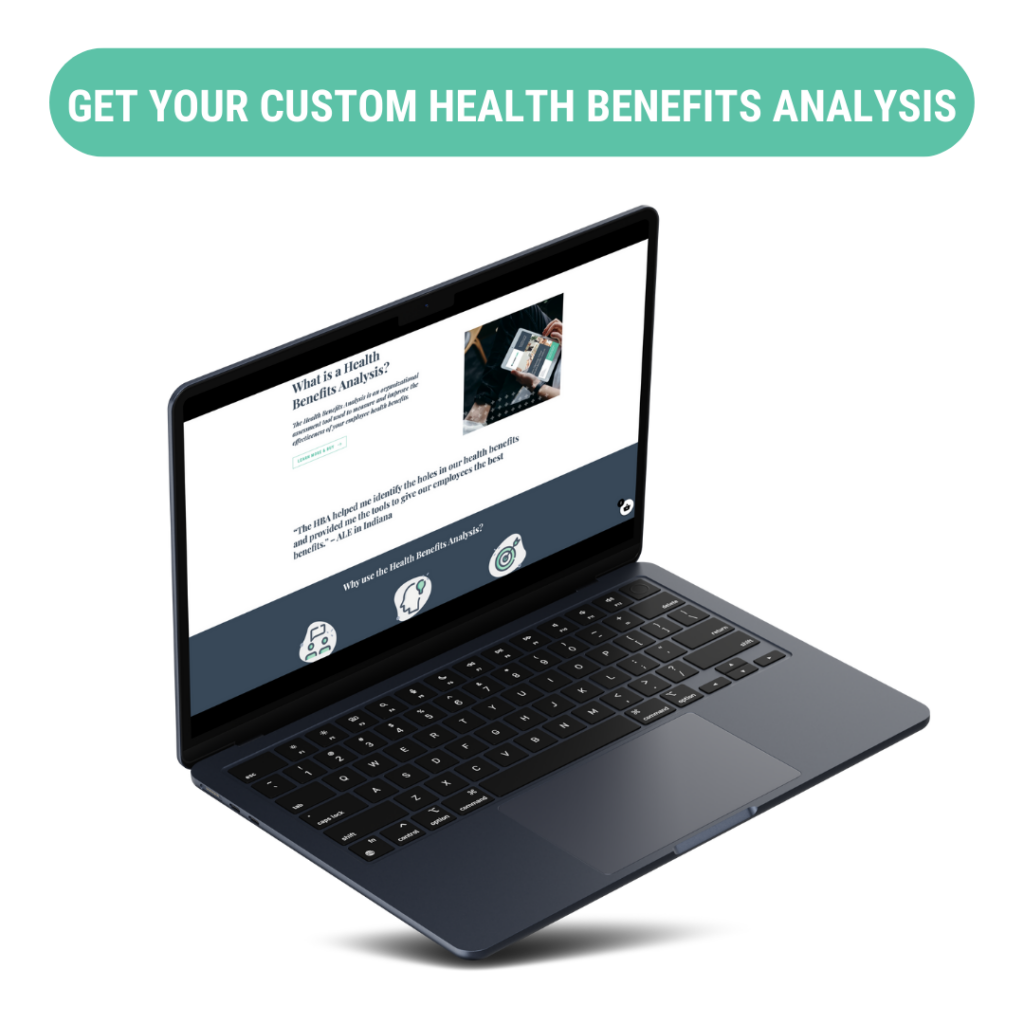 It's important to make data-based decisions in order to design a company health benefits package that employees love. Choosing the individual insurance solution that fits your industry's standards improves overall wellness and company culture. Now that you know what your employees need, it's time to make some changes!
Remodel Health can help you transition to individual health insurance and choose new and improved health benefits for your company. With our Health Benefits Analysis, it's easy to understand exactly what your employees want. Designed as the most comprehensive health benefits evaluation available in the United States, valuable data from your employees will be gathered and presented in detail.
Remodel Health has helped hundreds of organizations put nearly $100 million back into their budgets, and we want to help you too!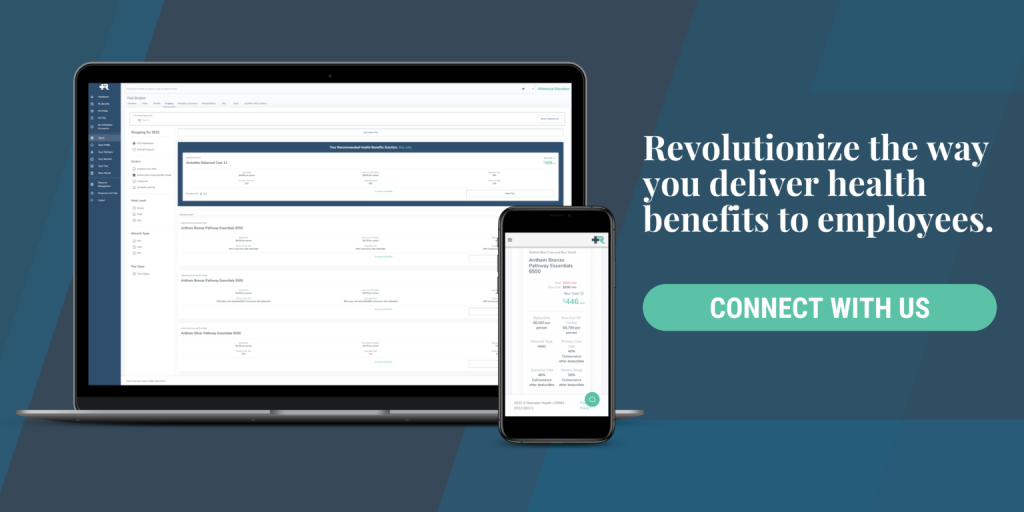 Important Notice: Remodel Health does not intend to provide specific insurance, legal, or tax advice. Remodel Health always recommends consulting with your own professional representation to properly evaluate the information presented and its appropriate application to your particular situation.